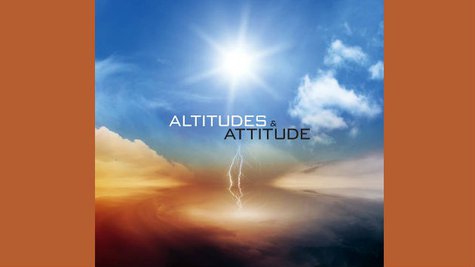 Megadeth 's David Ellefson , Anthrax 's Frank Bello and A Perfect Circle drummer Jeff Friedl have joined forces for a new side project, Altitudes & Attitude . Bassists Ellefson and Bello say they decided to form the band after spending some time together during a recent stint of Metal Masters clinics.
"What started out as simple bass ideas quickly developed into some really great songs together," says Ellefson in a statement. "Frank's singing, and both of us playing guitars and other instruments, gave us a whole new dimension for creative opportunities." Bello adds, "We thought it would be cool to let fans hear something they wouldn't expect from us -- which is what Altitudes & Attitude is."
Altitudes & Attitude's will release their self-titled debut EP on January 14, which features tracks "Booze & Cigarettes," "Tell the World" and "Here Again." You can preview all three cuts now at Megaforce Record's Soundcloud page .
Copyright 2013 ABC News Radio