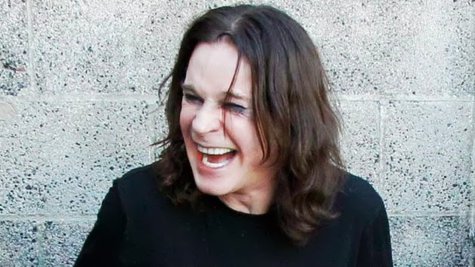 Ozzy Osbourne apparently had a little kitchen mishap at his home in Los Angeles earlier this week that required the attention of a local fire department. According to a Twitter message the Black Sabbath frontman's wife, Sharon , posted while in London on Thursday, "Ozzy is in LA making a bacon sandwich last night and the fire brigade ended up at our house!!"
A source explained to U.K. newspaper the Mirror that the 64-year-old rocker had just returned from a long overseas tour and "was still a little jet-lagged and disorientated," when he decided to cook up a snack and wound up setting fire to a frying pan.
The source noted that the Osbournes have a sophisticated alarm system that immediately notified the L.A. Fire Department.
"Ozzy was mortified when he realized the fuss he'd caused and apologized profusely to the fire crew," added the source. "He has promised to be more careful, and less gung-ho, in future."
Ozzy isn't the only Osbourne family member who's nearly set their home ablaze. This past January, Sharon revealed on an episode of her chat show The Talk that after she left a candle burning overnight , it exploded in its holder and set fire to their living room. Ozzy, who had just had an operation on his hand, tried putting the fire out and ended up burning his hand and face, as well as singing his eyebrows and some of his hair. The fire department wound up at the Osbourne home that time too.
As Sharon recalled, "They come up, they give us a lecture, and Ozzy's like, 'She's been doing this to me for 32 years! You tell her, 'No more candles!'"
Copyright 2013 ABC News Radio