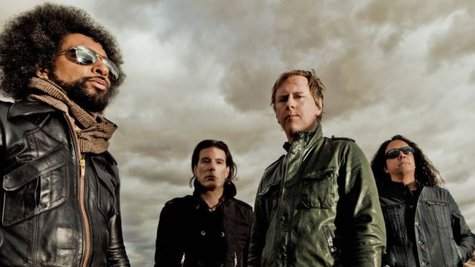 Alice in Chains is offering us a sneak peak at the upcoming video for the title track from their latest release, The Devil Put Dinosaurs Here .
The 16-second clip features a snippet of the song, along with footage of a young boy watching television with a smile on his face. The boy's happiness is short-lived: his expression quickly changes to that of surprise and perhaps fear after the track's first riff kicks in, and the screen fades to black. The full video will be released sometime in the coming weeks.
Alice in Chains is currently trekking across North America on the Rockstar Energy UPROAR Festival. Other bands set to take the main stage on the tour include Jane's Addiction , Coheed and Cambria, Middle Class Rut and former Guns N' Roses bassist Duff McKagan 's new band, Walking Papers .
Copyright 2013 ABC News Radio