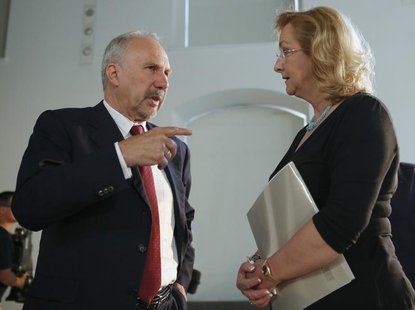 FRANKFURT (Reuters) - European Central Bank policymaker Ewald Nowotny said he did not see many arguments now for the ECB to cut interest rates.
"We are on a medium-term perspective," Nowotny, who as Austria's central bank chief sits of the ECB's 23-man Governing Council, told Bloomberg in an interview conducted on Thursday.
"But from my personal point of view, I would not see many arguments now for a rate cut. I think what has proved to be a positive strategy is to have this steady hand approach."
The ECB Governing Council discussed cutting rates in July but decided against it and instead said it would keep its interest rates at record lows for an "extended period" - its first use of forward guidance.
The ECB reiterated the guidance at its August 1 meeting.
(Writing by Paul Carrel)