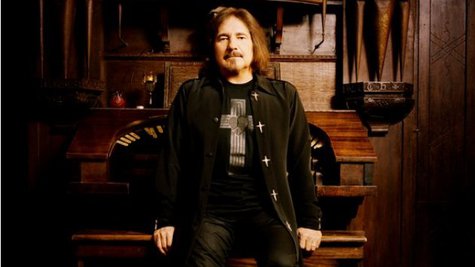 Black Sabbath 's Geezer Butler is set to receive a special honor at the 2013 edition of the Bass Player Live! Concert & Awards Show, which will be held November 9 at the Fonda Theatre in Hollywood, California. Butler also is scheduled perform at the event, alongside a star-studded lineup of musicians.
Among the other respected musicians who will hit the stage with Geezer will be The Stray Cats ' Lee Rocker , Dio / Blue Oyster Cult bassist Rudy Sarzo , ex- Ozzy Osbourne guitarist Zakk Wylde , Megadeth 's David Ellefson , Anthrax 's Frank Bello , Slayer 's Kerry King , Slipknot / Stone Sour frontman Corey Taylor and Jeff Beck bassist Tal Wilkenfeld . In addition, Rocker and Wilkenfeld also will receive awards during the event.
The concert and awards show is held in conjunction with the annual Bass Player Live! conference, a two-day gathering of musicians, equipment manufacturers and fans that will take place November 9 and 10 at S.I.R. Studios in Hollywood. Among the activities offered at the event are bass clinics, book signings and gear exhibitions.
Some of the well-known bass players who will take part in the clinics are Rocker, Ellefson, Bello, Toto 's Nathan East and the Gregg Allman Band 's Jerry Jemmott .
Visit BassPlayer.com/Live to check out the event's entire activity schedule.
Copyright 2013 ABC News Radio