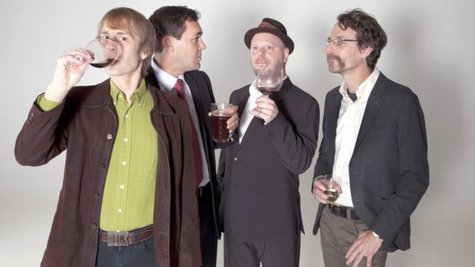 Mudhoney is marking its 25th anniversary as a band this year in a manner that reflects the apathetic Seattle grunge scene from which it came: by doing nothing special.
"We're just playing the shows like we usually do," singer and guitarist Mark Arm tells Billboard . "If you would've told me when we started that we'd be around for this long, I would have laughed at you. But at this point, it seems perfectly normal."
In April, Mudhoney ended a five-year gap between new studio albums with the release of Vanishing Point . Arm says the band already has about 30 "really cool" song ideas in the can, but Mudhoney's immediate future involves touring, not recording. First up is a summer U.S. tour that begins Aug. 30, followed by the Big Day Out festival tour in Australia and New Zealand next year.
"I probably need to go revisit [those ideas]," Arm says. "We'll do that once we focus less on playing live shows and start thinking about recording again. Hopefully it won't be another five years."
Copyright 2013 ABC News Radio