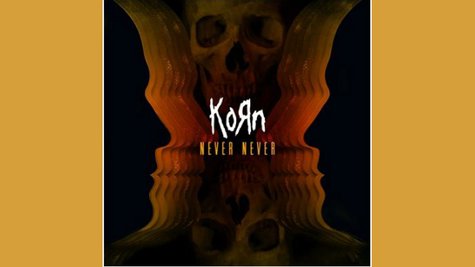 Korn has released "Never Never," the lead single from the band's upcoming album The Paradigm Shift .
The song was posted to the band's Facebook page on Friday with the requirement that fans like the page before being able to stream the song.
"It's a relationship song," frontman Jonathan Davis explains in a statement. "You go through that s**t and you get hurt so bad. Then you think, 'It's not worth it anymore. I'm not going to f**king love again.' You experience so many pressures to be a good dad, a good husband, a good lover, or whatever. Being in a relationship is a lot of work."
The Paradigm Shift , Korn's 11th studio album and the first to reunite the group with co-founding guitarist Brian "Head" Welch , is due October 8. Pre-orders for the album begin Tuesday, August 13, the same day "Never Never" will be available for purchase. The album will be released in both standard and deluxe editions. The deluxe version will contain two bonus tracks plus a DVD of the new documentary Reconciliation .
Copyright 2013 ABC News Radio