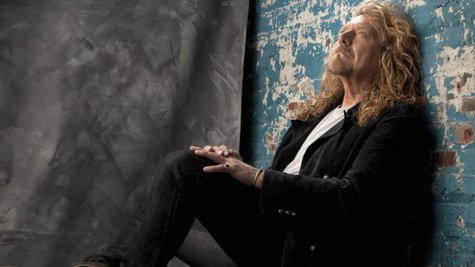 Robert Plant has relaunched his official website, which now is offering a variety of new multimedia features, including streaming concert performances and rare archival material.
Among the many features offered at the redesigned RobertPlant.com are expansive photo and video sections, a solo discography, an in-depth tour history and up-to-date schedule, and a selection of vintage press clippings. In addition, the site boasts a music section that presently features audio from an October 2012 concert Plant and his current band, The Sensational Space Shifters , played in Brasilia, Brazil.
Fans also can look forward to an upcoming 10-part video documentary series shot by the Led Zeppelin legend during a recent visit to Mali. The documentary will be posted at the website in weekly installments later this year.
Meanwhile, in conjunction with the RobertPlant.com relaunch, the singer has officially joined the Twitter, Instagram and Google+ social-media outlets. Links to his accounts -- as well as to his Facebook and YouTube pages -- can be easily accessed from his website.
Copyright 2013 ABC News Radio