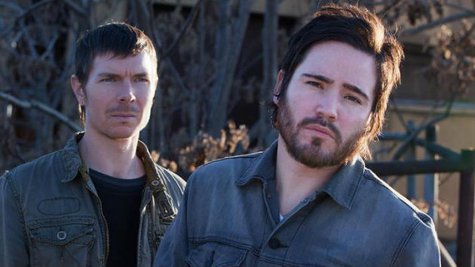 Middle Class Rut may have scored some serious love on the active and alternative charts thanks to " Aunt Betty ," but the track has been drawing comparisons to Jane's Addiction 's signature sound. Frontman/guitarist Zack Lopez says that he understands that people may make assumptions about the song, however, he declares he wasn't influenced by anyone while he was writing it.
"We'll get the Jane's thing till the end of the day… that's something that's just always gonna be around," he tells ABC News Radio. "They weren't a direct influence on anything that happened." Drummer Sean Stockham adds, "It sounded like it was influenced by nothing I'd ever been listening to, at least, nothing I'd ever heard."
The group is gearing up to hit the road with Jane's Addiction , Alice in Chains , Coheed and Cambria and Danko Jones with this year's installment of the Rockstar Energy Uproar Festival, which kicks off Friday at the Toyota Pavilion at Montage Mountain in Scranton, PA. Lopez notes that fans can expect to hear an equal amount of tracks from both of their studio albums at the upcoming gigs, as well as a few surprises.
"Right now, it's exactly half and half," he explains. "Fortunately with a song like 'Aunt Betty,' people know it so although it's new it's still familiar. [But] there'll probably only be like four songs that no one's really ever heard before and even some stuff off the EPs before that."
Copyright 2013 ABC News Radio