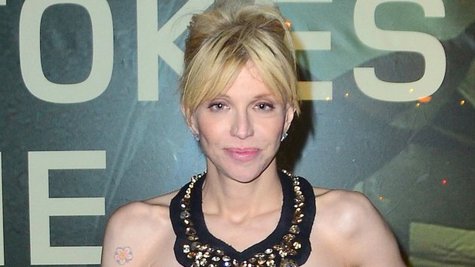 Courtney Love has revealed she's looking to get back into acting. The singer, who scored lead roles in 1996's The People vs. Larry Flint and 1999's Man on the Moon , says she's been going to a number of auditions for both film and TV roles.
"I'm…trying out for a film and an HBO show, and I have a meeting for a Showtime show," she tells Entertainment Weekly . While she didn't give away any details about which parts she's up for, she hints that they aren't serious dramatic roles. "I'm not Liev Shreiber , and I'm not going to play Macbeth at the Public [Theater], you know?"
Love adds that she's hard at work on two other projects at the moment: a follow-up to her 2004 debut solo album, America's Sweetheart , and a memoir about her life. "It's 250 pages, and we have to turn in [50 more]," she explains. "It needs a big edit, but it'll be out at Christmas."
The singer recently told Billboard that she has "eight recorded songs right now" for her upcoming album, tentatively titled Died Blonde , which she hopes to release sometime next year.
Copyright 2013 ABC News Radio