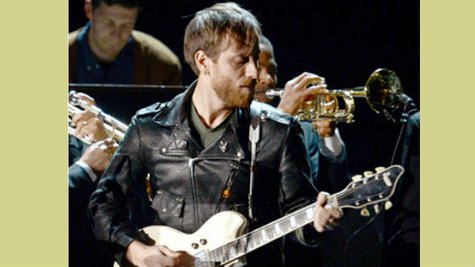 Dan Auerbach is afraid that his estranged wife, Stephanie Gonis , could be endangering the welfare of his daughter.
According to legal documents obtained by TMZ , The Black Keys frontman claims that Gonis tried to commit suicide two times in the same day: the first by "allegedly gashing open her leg and ankles in front of their daughter," and the second time by setting fire to their house.
Gonis replied to the allegations, claiming that her so-called suicide attempt was "the result of years of abuse" during their marriage, and that the fire was "just an accident." She adds that she "voluntarily committed" herself and spent some time in a treatment facility.
A judge has reportedly granted Auerbach temporary custody of their daughter during the ongoing divorce proceedings. Gonis is allowed to have supervised visitation with her daughter, and may receive additional parental rights if she can convince the judge that she's "mentally stable and is not putting their daughter at risk."
Copyright 2013 ABC News Radio