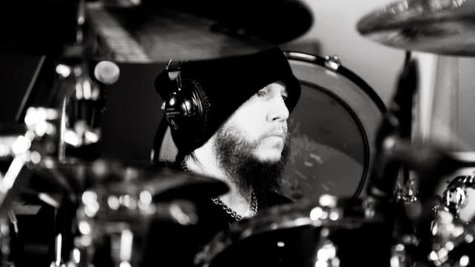 Slipknot drummer Joey Jordison 's side project, Scar the Martyr , has unveiled a cut from the group's upcoming self-titled album. The band has posted a stream of the release's first single, "Blood Host," which you can hear at RevolverMag.com .
"'Blood Host' has it all: hypnotic riffs, soaring choruses, pummeling breakdowns, and the lyrics are infectious in every sense," Jordison tells the magazine. "We are very proud of the track and it pretty much lets you know where we are coming from, musically, and what we are all about live. Scar the Martyr, up close and personal."
Scar the Martyr's debut album hits stores on October 1. The group will be hitting the road to support Danzig on their upcoming 25th anniversary tour, which kicks off August 9 at Sound Academy in Toronto, ON. That outing will also features sets by former Misfits guitarist Doyle Wolfgang von Frankenstein , and Huntress .
Copyright 2013 ABC News Radio