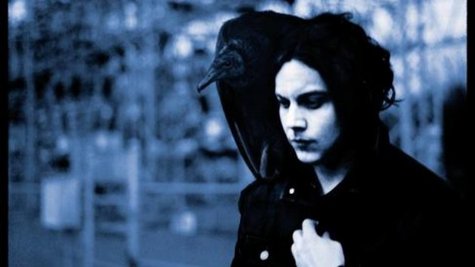 Is Jack White a scary guy? His estranged wife seems to think so.
Karen Elson reportedly obtained a restraining order against the former White Stripes frontman in Tennessee on July 22. According to the Nashville City Pape r , she told a judge she fears the rock star is dangerous and could hurt her because he allegedly has a violent temper. Elson also claims that White sent her profanity-filled emails in which he objected to the terms of their ongoing divorce negotiations, among other things.
According to the restraining order filing, "This pattern of husband's bullying wife into submission was a contributing factor in the demise of their marriage."
Elson also said she fears for the safety of the couple's two children. The order states that White is now prohibited from "any contact with wife whatsoever except as it relates to parenting time with the parties' minor children," and that any contact White has with Elson must be via email.
White and Elson were married in 2005. They separated in 2011, and Elson filed for divorce in 2012. The couple has a court hearing August 29 regarding custody of their two kids.
Copyright 2013 ABC News Radio