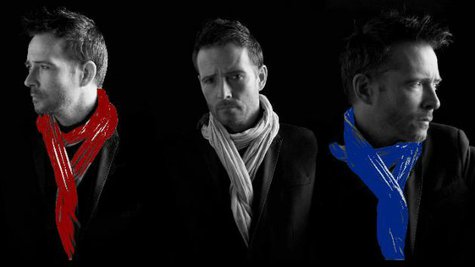 Former Stone Temple Pilots frontman Scott Weiland says that while he isn't holding a grudge against his replacement, Linkin Park singer Chester Bennington , he remains upset that his former Stone Temple Pilots band mates are still using the STP name.
"I don't think Chester did it in a spiteful way," he tells Billboard . "I'm surprised [my former STP band mates] did what they did without checking the legality of it, how they just decided to go and use the [STP] name and go and hire another singer and start playing shows with a name that I still am an owner of." For their part, Stone Temple Pilots insist they have the legal right to perform as STP, and that it's Weiland who's in the wrong.
Regardless, Weiland says he's moving on with his solo project with his new band, The Wildabouts , and that he's got about 12 songs ready for their upcoming debut album.
"We're doing it much more like a band type of an album instead of an art project, which [previous solo albums] 12 Bar Blues and Happy in Galoshes were," he notes. "It's much more of an overall collaborative effort and much more rock 'n' roll." Weiland says he hopes to finish the album sometime before the end of the year
Meanwhile, STP has scheduled a batch of North American dates with Bennington that kick off September 4 at the Sands Bethlehem Events Center in Bethlehem, PA. In addition, the group has said that they plan to release a new EP sometime this fall.
Copyright 2013 ABC News Radio