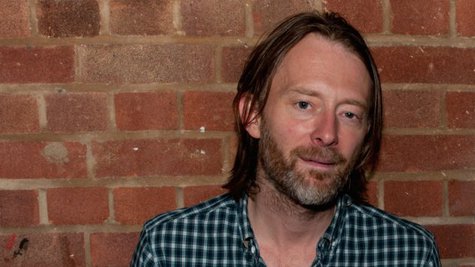 Remember, kids: 'beans' is spelled with a final 'z', not an 's'. At least, it is if you're Thom Yorke .
A few days ago, a new track by Yorke's side project, Atoms for Peace , surfaced online with the title "Magic Beans." Now, Yorke has taken to his Twitter account to acknowledge that the cut is spelled differently, tweeting , "New song floating about is called Magic Beanz . The Z is v[ery] important. I'd find u a link but I'm still in bedzzz."
No word yet on whether "Magic Beanz" will be released as a B-side or as part of the band's next album.
Atoms for Peace will be making the rounds at a number of European music festivals before the band kicks off their North American tour. That outing begins on September 24 at the Liacouras Center in Philadelphia, Pennsylvania. Visit AtomsForPeace.info to view the full itinerary.
Copyright 2013 ABC News Radio