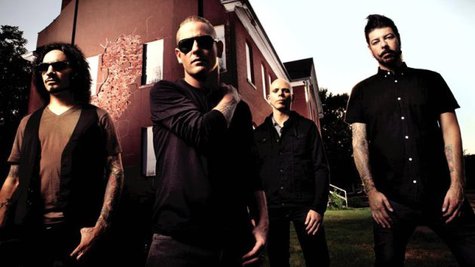 Stone Sour frontman Corey Taylor has put to rest any speculation that he might continue the storyline from the band's recently-released concept double album, House of Gold and Bones .
"Everyone keeps asking me if there is going to be a House of Bones Part 3 , but this is it," he tells Bloody Disgusting . "This is the story that I wanted to tell and the way I wanted it to be. If I tried to push it for more, I think it would feel like I'm trying to push it, and it would take away from the poignancy of the story I'm trying to tell."
Taylor adds that while he's finished with the House of Gold and Bones concept, he may be willing to revisit making a comic book series for future albums, as he has done with House of Gold and Bones .
"For me to do it again, I guess it would depend on the story and if it was something that I think would work," he explains. "I wouldn't want to put out something that was a re-tread of something that has already been written or something that I've already done before. It would have to be something very specific, and completely different."
Stone Sour is currently trekking across North America promoting House of Gold and Bones . In This Moment and Hell or Highwater are supporting the band on select dates. Visit StoneSour.com for the full itinerary.
Copyright 2013 ABC News Radio