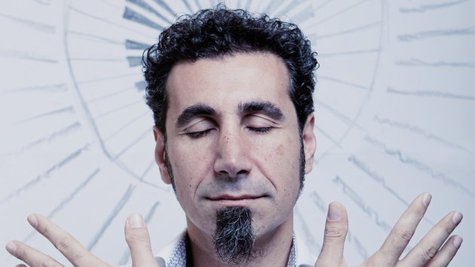 System of a Down frontman Serj Tankian has revealed the release dates for his two new music projects, Orca and Jazz-iz Christ .
Orca , which features a classical music symphony that Tankian composed, will arrive in stores on June 25. The upcoming live album documents a performance of the piece with the Das Karussell Orchestra in Austria on October 28, 2012.
"Orca is the first four-act symphony that I have composed, a mix of early 20th century compositional styles combined with the powerful range of film scoring," said Tankian in a statement. "I decided to name my symphony Orca because orcas appear to have no parallel outside humans in terms of their cultural faculties. An orca is really a dolphin with much darker tendencies. I see this dichotomy as a great metaphor for humanity."
Jazz-iz Christ , a mostly instrumental album of experimental jazz, will arrive in stores on July 23. It features collaborations with a number of artists including Police drummer Stewart Copeland , pianist Tigran Hamasyan , flutist Valeri Tolstov , and trumpet player Tom Duprey .
You can pre-order the deluxe limited edition of Orca , which includes a vinyl picture disc and a signed version of the actual score, beginning on May 1 at SerjTankian.com . You can pre-orders the deluxe limited edition of Jazz-iz Christ starting May 15.
Copyright 2013 ABC News Radio