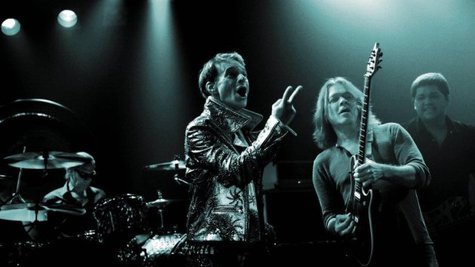 David Lee Roth says Van Halen will begin work on a new album this summer.
While in Australia over the weekend for the first Stone Music Festival in Sydney, the singer told Fasterlouder.com , "We are going to be getting together, not this month, at the end of June to start preparing for some new recording and some new songs."
The project could take a while though. "Van Halen projects are a bit like James Bond movies," Roth says. "They come around about once every three-and-a-half years. Any sooner and it's like, 'Weren't you just here?'"
Roth explains that the band plans their CDs two and half years in advance. "From the time you go, 'Let's start to write some songs', until all of the machines of production and humanity kick in, things move achingly slow," he explains. "Especially if you are art-centric, if you want something to last, it's going to take a long time to put it all together."
Van Halen will tour Japan in June followed by dates in the United States later this year.
Copyright 2013 ABC News Radio