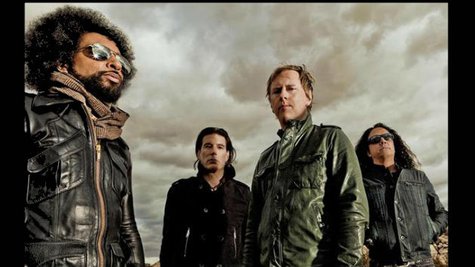 Alice in Chains takes the term "rocking out" to a new level in their video for "Stone," the next single from their upcoming fifth studio album, The Devil Put Dinosaurs Here . The five-minute clip features footage of the band performing the track on top of a large mountain of rocks, accompanied by scenes of several people straining to push boulders of various sizes up a steep hill.
The Devil Put Dinosaurs Here will arrive in stores on Tuesday, May 28, and features 12 new tracks. If you pre-order The Devil Put Dinosaurs Here now at iTunes , you'll score an immediate download of "Stone."
You'll get your chance to hear new material performed live when the band hits the road for a North American tour starting April 25 at The Fillmore in Miami Beach, Florida. Visit AliceInChains.com for the full itinerary.
Copyright 2013 ABC News Radio