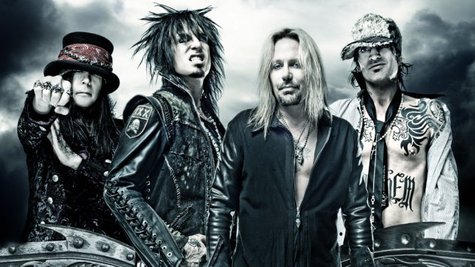 Bad news for Mötley Crüe fans: frontman Vince Neil says that band is close to calling it quits.
"I'm definitely nearing the end," he tells Canada's QMI Agency . "We're going to put out some new music next year and then it's our farewell tour -- we'll do the world one more time and then call it a day."
Neil notes that the band will give fans around the globe a number of chances to see the group perform one last time before they go their separate ways. "Our farewell tour [will be like] 2014 or '15. Tours last about two years. So to finish the world, you've got to do the U.S., Canada, Europe, Asia...it takes some time."
The singer adds that just because the band is ending, that doesn't mean that he's retiring from music. "I'll continue to sing Mötley [songs] with my solo band and put out solo records and stuff and [bassist] Nikki [ Sixx ]'s got his radio show and [drummer] Tommy [ Lee ] wants to be a deejay, and so we'll see what happens."
In other Crüe news, the band will return to Las Vegas for another residency this fall. Mötley Crüe will stage 12 concerts at The Joint in the Hard Rock Hotel & Casino from September 18 to October 6.
Copyright 2013 ABC News Radio