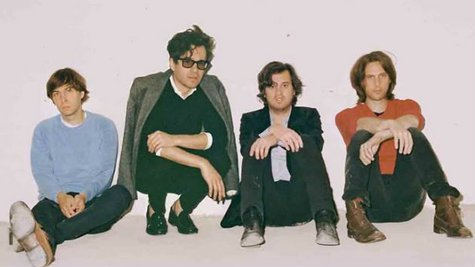 Phoenix frontman Thomas Mars says that the producer of their upcoming Bankrupt! album, Philippe Zdar , had a unique way of letting the band know when they had recorded a good track.
"[Zdar] has a fridge full of 50 bottles of Champagne…[and he] was creating this atmosphere where if something was good we'd open champagne and if it was bad he was on the verge of crying," he tells U.K. magazine Q . "He was putting a lot of weight on every moment and it's nice, that's what you want to feel."
Mars adds that Zdar helped push to band to create songs that were very different from those on their hugely successful previous album, 2009's Wolfgang Amadeus Phoenix . "There are too many records that are the same," he explains. "At some point it's embarrassing. You want to create an atmosphere that from the beginning you feel what you're doing is more than music. He creates a different path."
Bankrupt! will arrive at all the usual outlets on April 23.
Copyright 2013 ABC News Radio