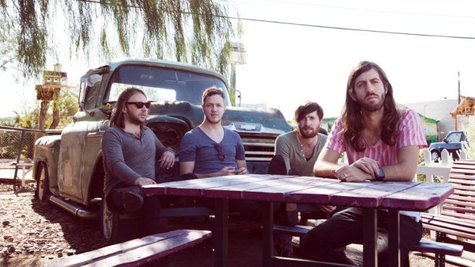 Starting next month, when you check into selected Starwood-brand hotels around the world, you could be getting some great music along with your room.
The Starwood Preferred Guest loyalty program is bringing top artists -- including Imagine Dragons -- to hotels across the U.S. and around the globe for a concert series called "On Tour with SPG: Hear the Music, See the World." Imagine Dragons' performance will take place at the Aloft Hotel in Cupertino, California on August 7.
"We've been lucky enough to play in cities around the world this last year," said frontman Dan Reynolds . "But it's always nice to be back in California, and we're looking forward to playing the Starwood Hear the Music, See the World Series."
Members of the hotel's loyalty program will be able to enjoy these intimate shows in cities from Barcelona to Bangkok to Boston by redeeming or bidding their points; there will also be ticket giveaways to those who follow the loyalty program's Facebook page and Twitter feed . An Instagram contest offering the chance to win hotel, airfare and access to their choice of performance will run every Thursday through May 2. Other performers to take part in the series include Gavin DeGraw , Sara Bareilles , OneRepublic , Russian Red , Lila Downs and Paloma Faith .
Copyright 2013 ABC News Radio