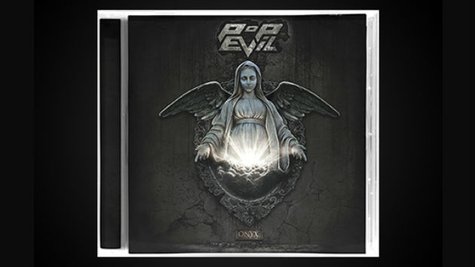 With a little more than a month to go before the May 14 release of Pop Evil 's Onyx album, the band has unveiled the official artwork for the set, featuring an image of a winged stone angel above a batch of clouds.
The group has also revealed the track list for Onyx , which features 12 new songs. The first single, " Trenches ," arrived at radio three weeks ago and is currently climbing the Active Rock Chart.
Pop Evil's previous album, 2011's War of Angels , peaked at #43 on Billboard 200 albums chart.
Here is the track list for Onyx :
"Goodbye My Friend"
"Deal with the Devil"
"Trenches"
"Torn to Pieces"
"Divide"
"Beautiful"
"Silence & Scars"
"Sick Sense"
"Fly Away"
"Behind Closed Doors"
"Welcome to Reality"
"Flawed"
Copyright 2013 ABC News Radio