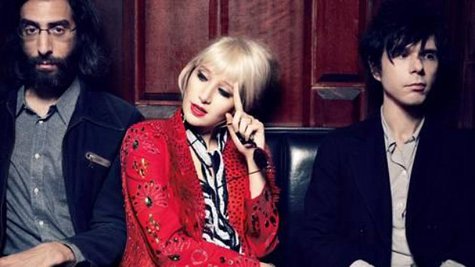 Yeah Yeah Yeahs ' Karen O is almost as well-known for her eccentric onstage wardrobe as she is for her music. The singer says that we have her unique relationship with Christian Joy , the designer who creates her outlandish outfits, to thank for that notoriety.
"I feel like we're brothers," O tells The New York Times . "We've gotten into so many physical fights where we're literally just rolling around on the floor punching each other. It's an unusual collaboration."
Yeah Yeah Yeahs' new album, Mosquito , will arrive at all the usual outlets on April 16. The band is offering fans the chance to listen now to a new cut from the album, "Under the Earth," which is currently streaming at NYTimes.com.
Copyright 2013 ABC News Radio