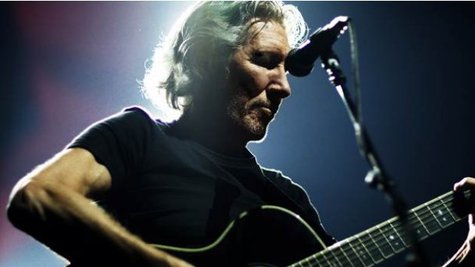 Roger Waters and Coldplay will be competing for top honors at the 2012 Billboard Touring Awards , set for next Thursday at the Roosevelt Hotel in New York City. The two veteran rock acts are finalists in the Top Draw category, which acknowledges the most-attended tours. Waters is also in the running for the Top Tour and Top Boxscore prizes for his March 7-20 concerts in Buenos Aires. Those categories recognize the highest-grossing tour and multiple-show engagements, respectively.
Meanwhile, The Black Keys are up for the Breakthrough Award, which honors an artist who's been touring for ten years or fewer but who has managed to place in the top 25 tours of the year. In addition, Linkin Park is nominated for a Concert Marketing & Promotion Award, which honors creative sponsorships; their summer tour with Incubus was sponsored by Honda.
The Billboard Touring Awards finalists achieved the highest Billboard Boxscore numbers between October 1, 2011, and September 30, 2012. The ceremony will serve as the finale of the ninth annual Billboard Touring Conference , which is scheduled for Wednesday and Thursday.
Copyright 2012 ABC News Radio