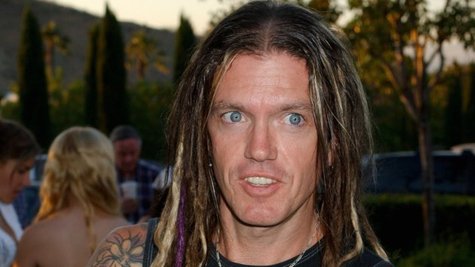 Guns N' Roses will kick off a series of shows at The Joint in the Hard Rock Hotel & Casino in Las Vegas this Wednesday, where they'll be paying tribute to the 25th anniversary of the release of their debut album, Appetite for Destruction . Keyboardist Dizzy Reed says that he's excited to play the album in its entirety each night of the residency.
"I was a big fan of that record when it came out, [even though] I wasn't in the band yet," Reed tells ABC News Radio. "They're all great songs, so a good song speaks for itself and if you can add anything to it, that's even better and also…the crowd reaction is always cool too."
Reed adds that he hopes the band's month-long stay in Vegas will help the guys write some new music for a follow-up to 2008's Chinese Democracy . "All of us are always bouncing ideas around," explains the keyboardist. "We got a lot of time to kill on the bus and stuff, so I know that there's a lot of stuff floating around and [Vegas] might be a good time to get together and float some more."
Guns N' Roses' Vegas residency will run through November 24. In addition to playing tracks from their debut album, Axl and company have said they'll draw their sets from every GN'R album.
Copyright 2012 ABC News Radio