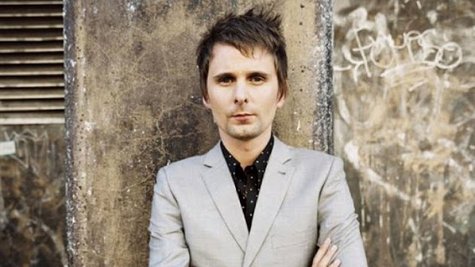 Matt Bellamy may be raising a future rock star. The Muse frontman says that his 15-month-old son, Bingham , has become very interested in his father's profession.
"I took [Bingham] into a sound check the other day and he had his earmuffs on and he just tried to run on the stage and grab me and grab the guitar so I've got a feeling he's going to be following in my footsteps," Bellamy tells the Irish Independent .
The singer adds that Bingham's favorite song is "Starlight" from the band's fourth studio album, Black Holes and Revelations . "Whenever I'm away for a day or two he's always trying to get on the iPhone to watch 'Starlight' and he goes 'Dada, Dada, Starlight' and it kills me," he explains.
In other Muse news, the guys will be performing at the 2012 MTV Europe Music Awards along with The Killers , No Doubt and fun. This year's event takes place in Frankfurt, Germany on November 11 and will be hosted by Heidi Klum . The show will air live at 9 p.m. Central European Time in most cities -- that's two in the morning, U.S. Eastern Time -- though some cities will air it on tape delay. You can now vote for your favorite nominated artists at MTVEMA.com .
Copyright 2012 ABC News Radio