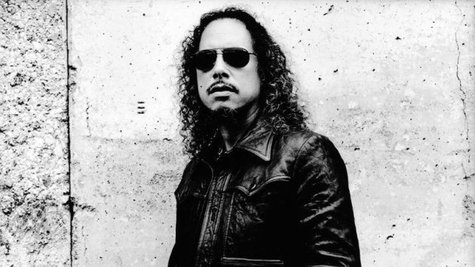 Metallica is facing a unique challenge when they head into the studio to record their tenth studio album. Guitarist Kirk Hammett says that the guys are concerned that they've written too much material for their next release.
"We have tons of ideas, and that really is never a problem," Hammett tells Billboard.com . "We never have a lack of ideas -- if anything, the problem is we have too many ideas. In about a couple months or so we're gonna seriously start working it out."
Hammett adds that he's looking forward to band's next release, a live DVD titled Quebec Magnetic which documents two of the band's 2009 concerts in Quebec City. "They were outrageously great and the audience was great and we had a bunch of people filming it," notes Hammett. "We felt like we're really doing a disservice just sitting on this great live footage, so we decided to put it out."
Quebec Magnetic will be released on DVD and Blu-ray on December 10.
Copyright 2012 ABC News Radio