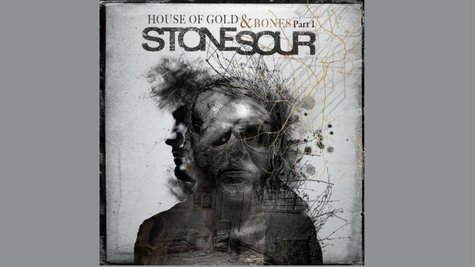 The first part of Stone Sour 's double-CD , House of Gold and Bones , is expected to crack the top 10 on the Billboard 200 album chart this week. According to industry website Hits Daily Double , sales for the band's fourth studio album are projected to be somewhere between 25,000 to 27,000 copies during its first week out. Even so, the new album won't match the initial success of the band's previous release, 2010's Audio Secrecy , which racked up 46,000 copies in its first week and claimed the #6 spot on the tally.
Fans will need to wait a while for the second installment, House of Gold & Bones Part 2, which is expected to be released sometime next year. In addition, a four-issue comic book mini-series based on the album will be available starting April 17, 2013.
We'll find out where Stone Sour stands when the new Billboard 200 chart's top 10 is released on Wednesday.
Copyright 2012 ABC News Radio