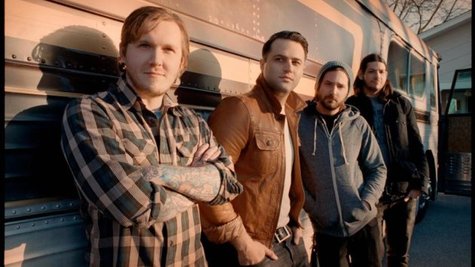 The Gaslight Anthem helps a woman make some choices about her love life in the new video for " Here Comes My Man ," the next single from the band's major label debut album, Handwritten .
The storyline follows a woman in a troubled relationship, played by 24 actress Elisha Cuthbert , who finds herself transported into a romantic movie she's watching. Now inside the film, Cuthbert goes on a date with the movie's leading man to a carnival where Gaslight Anthem is performing the track. In the end of the video, Cuthbert decides not to reconcile with her boyfriend who is waiting outside the movie theater with a bunch of flowers.
In other Gaslight Anthem news, the band has recently released their own app. The new app, which is available now for free download at iTunes.com , offers fans the chance to get exclusive content, photos, video and even live streams of concerts.
Copyright 2012 ABC News Radio