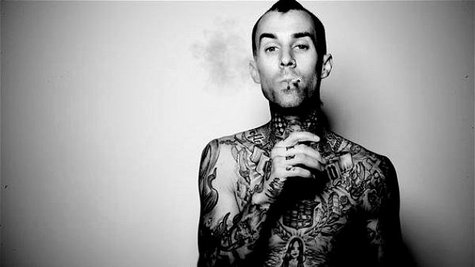 Travis Barker is giving you a taste of his upcoming EP with rapper Yelawolf . The Blink-182 drummer has premiered the video for "Push Em," the first single from the duo's Psycho White EP at RollingStone.com . The four-minute clip features Barker speeding down the highway with Yelawolf, interspersed with footage of the two performing the track live in front of a crowd.
"The song has the energy/angst of a punk rock song with Yelawolf rapping over a double-time beat and a chorus that could instigate a fight anywhere," Barker tells Rolling Stone . "With the video, [director] Jason Goldwatch and I just tried to match the high energy of the song with a visual that sets the same pace. It was shot over a couple shows during Yelawolf's current Slumerican tour and a day drive with Yela and I in my '64 Rivi."
Psycho White EP will arrive in stores on November 13.
Copyright 2012 ABC News Radio