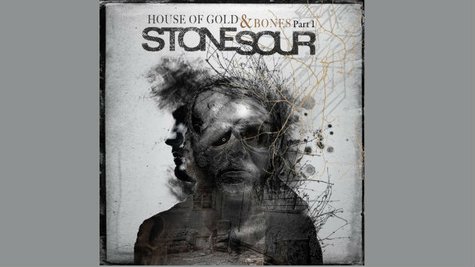 The title of Stone Sour 's new concept double album was inspired by Abraham Lincoln . Frontman Corey Taylor says that he decided to name the upcoming release House of Gold & Bones after reading a passage in a 2005 biography about the Great Emancipator, titled Team of Rivals: The Political Genius of Abraham Lincoln .
"I got it from…a book about the Lincoln administration," Taylor tells Fuse in a video interview. "It was from a letter describing Lincoln's balance between melancholy and positivity. They described him as being made of gold and bones, and I was like, 'That's brilliant.' I love the visual of that."
Taylor adds that the forthcoming release is a "morality play" which deals with the choices that people make about their lives. "It's about the journey to find out who you are in this life and who you want to be," he explains. "That's something we all go through."
House of Gold & Bones Part 1 will hit all the usual outlets on October 23. The second installment, House of Gold & Bones Part 2, is expected to be released sometime next year.
Copyright 2012 ABC News Radio