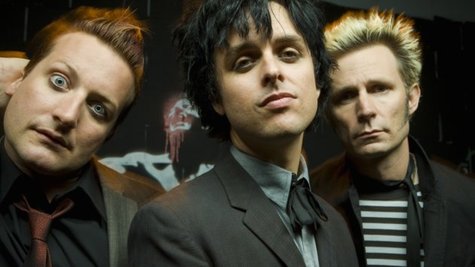 Last month, Green Day performed an exclusive concert at Irving Plaza in New York City to celebrate the launch of a new mobile music streaming service, Nokia Music. Now, the band has posted online the last 24 minutes of that concert for you to enjoy.
The set includes performances of "Burnout" and "She" from 1994's Dookie , "Letterbomb" and the title track from American Idiot , as well as fan favorite "Hitchin' a Ride" from 1997's Nimrod .
Green Day's next album, ¡Dos! , will arrive in stores on November 13. The band's final album in their trilogy, ¡Tré!, is scheduled to be released and January 15, 2013.
Copyright 2012 ABC News Radio