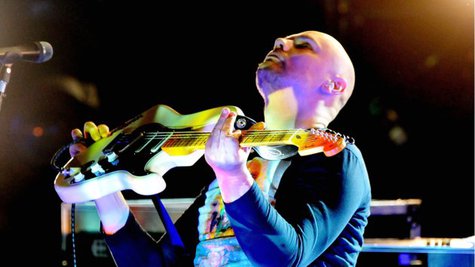 It appears that the next Smashing Pumpkins album will sound very different than the group's latest release, Oceania . Frontman Billy Corgan says that he's aiming for something unique for the band's eight studio album, which will be the next installment of the band's ongoing Teargarden by Kaleidyscope project.
"I've already starting writing for the new, new stuff," Corgan tells ABC News Radio. "Technically it's part of Teargarden and it doesn't sound like Oceania ." The singer adds that the band's current North American tour will most likely have an impact on his songwriting process for the upcoming release.
"The Oceania tour will end up influencing some of the decisions that we make when we get back into the place where we're recording," he explains. "So, invariably those lessons that you learn from the prior material will make their way into the new music because you kind of figure out effective languaging."
Corgan has said that he hopes to put out the new album in December of 2013.
Copyright 2012 ABC News Radio