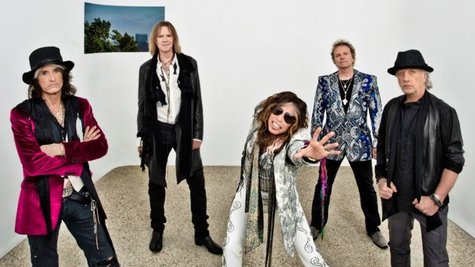 Aerosmith's latest video, for their Music from Another Dimension! single "What Could Have Been Love," has debuted on VEVO.com . The clip features segments of the band members hanging out and then performing in a dusty dive bar somewhere in the Southwest, intercut with scenes of a young guy trying to track down a lover who apparently has run off with another guy.
"What Could Have Been Love" is a classic-sounding power ballad that harkens back to Aerosmith hits like "Cryin'" and "I Don't Want to Miss a Thing."
Meanwhile, another Music from Another Dimension! song, "Beautiful," is streaming now at RollingStone.com , along with commentary about the tune from frontman Steven Tyler . As previously reported, the website is offering a preview of the upcoming album in track-by-track installments leading up to the record's release on November 6.
Copyright 2012 ABC News Radio