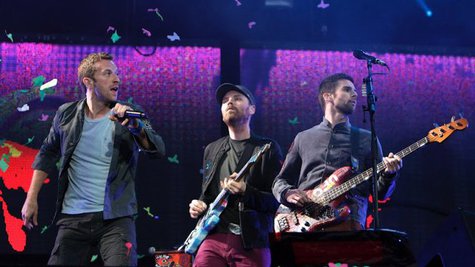 Coldplay is giving us a sneak peek of their Live 2012 DVD. The band has posted a video excerpt from the upcoming release, which features a snippet of the guys performing their breakthrough single, " Yellow ," from their debut album, Parachutes .
Live 2012 includes performances at Paris's Stade de France, Montreal's Bell Centre and last year's headlining performance at the Glastonbury Festival during Coldplay's Mylo Xyloto world tour.
While Live 2012 won't be released until November 20, the concert film will premiere on EPIX and online at EpixHD.com on November 17. You can sign up for a free trial of EPIX to watch the show.
Copyright 2012 ABC News Radio