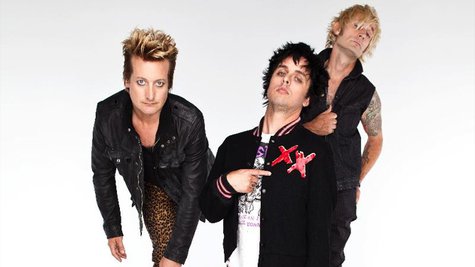 Ever since Green Day frontman Billie Joe Armstrong headed off to rehab, fans have been wondering about the band's future. Bassist Mike Dirnt says that he's confident that the band will go on, just as soon as Armstrong finishes receiving treatment for substance abuse.
"Billie doesn't take things lightly and he wouldn't take rehab lightly, either," Dirnt tells U.K. magazine Kerrang! "He's in the middle of some really big things, but we're going to pull through. Green Day has never been a band that sits still, but sometimes you have to step back and let life go on rather than try to control everything."
Green Day disappointed fans earlier this month when they cancelled their appearance at the Voodoo Music + Arts Experience on October 27. While the band was upset that they needed to pull out of the festival, Dirnt notes that he and drummer Tré Cool will do whatever is necessary to support Armstrong until he's fully recovered, even if it means cancelling more shows.
"I know that my friend's life is in danger and that's all I care about," he explains. "We're brothers-in-arms waiting for Billie to return healthy, but we're not going to force anything. Tré and I will be standing here for Billie."
Provided that Armstrong is ready, Green Day will resume their North American tour on November 26 at the Paramount Theatre in Seattle, WA.
Copyright 2012 ABC News Radio