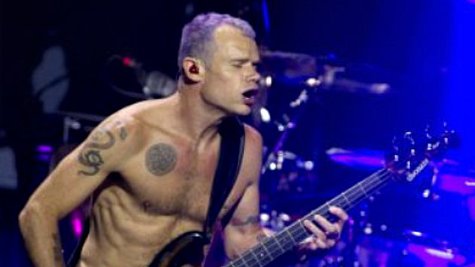 Red Hot Chili Peppers bassist Flea , who turned 50 on Tuesday, says that while he's grown and matured quite a bit over of the years, he's still prone to making mistakes.
"I don't think I'm as sharp as I was when I was younger, but I'm definitely wiser, and less likely to make gigantic blunders of an intellectual, spiritual, emotional or physical type," Flea tells CNN . "Less likely to do something dumb, but I'm not as quick."
The bassist adds that while he's not expecting to be in the Chili Peppers forever, he is looking forward to working on the band's next release.
"If there's anything I know, it's every time you start making plans, you don't know what's going to come up next," Flea reveals. "Anything can happen. But I love being in [the Chili Peppers] for now, and right now, about as far as I'm thinking is getting through this tour that we're doing, performing at the highest level possible, then hunkering down and writing another record."
Copyright 2012 ABC News Radio