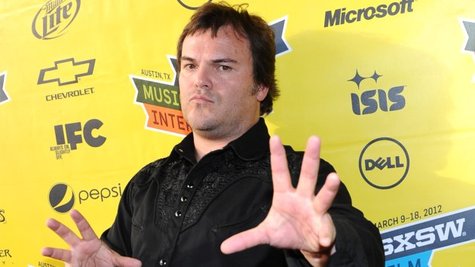 Actor/rocker Jack Black guest stars in the new video for " Wrong ," the next single from OFF! 's self-titled sophomore album.
The two-minute clip features the Tenacious D frontman as the leader of a gang that does battle with a tough guy named Jalisco in a fictitious 70's action flick, Lethal Justice . After his gang is defeated, Black himself does battle with Jalisco and rips his heart out, all while "Wrong" serves as the soundtrack for the action.
OFF! will begin the second leg of their fall tour at Irving Plaza in New York City on Tuesday. The Spits & Double Negative will support the band on select dates.
Copyright 2012 ABC News Radio