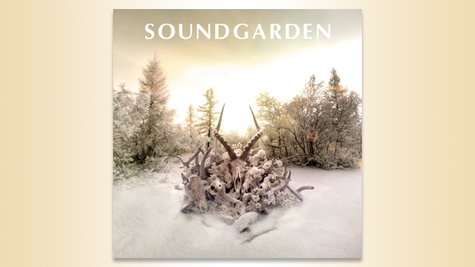 It appears that Soundgarden 's upcoming studio album, King Animal , almost didn't happen. Guitarist Kim Thayil says that if the band's musical chemistry hadn't been as strong as it was the last time they made an album, the guys wouldn't have written any new material.
"We got together and jammed -- we just let the music dictate to us before committing to or planning anything," Thayil tells Premier Guitar . "If it still wasn't there, I can honestly say this album wouldn't have happened. It is still there and I'm just happy to be back playing music with friends that I enjoy the intimate sharing of ideas with."
Thayil added that fans can expect King Animal to contain some explosive riffs, much like the album's recently-released first single, " Been Away Too Long ." "I'm still an angry dude," notes Thayil. "I'm just older. I still push the band to be heavy and dark -- that's always been my role."
You'll get to check out King Animal for yourself when it arrives in stores on November 13.
Copyright 2012 ABC News Radio