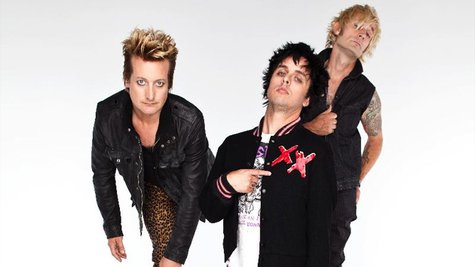 Green Day fans will want to set their DVRs to record CSI: NY on October 19. That's the day that songs from the band's album trilogy -- ¡Uno! ¡Dos! and ¡Tré! -- will be used to narrate some dialogue-free action sequences on the show. You can expect to hear snippets of "Stop When the Red Lights Flash," "Amy," "Night Life," "The Forgotten" and "Kill the DJ" in the upcoming episode.
"We were stoked when we found out CSI: NY wanted to use our music instead of dialogue to narrate the first few acts of the episode," said the band in a joint statement. "It's the first time something like this has been done on the series, and we are blown away with what we've seen."
You can check out all the action when the episode featuring Green Day's music airs on CBS at 8 p.m. ET.
Copyright 2012 ABC News Radio