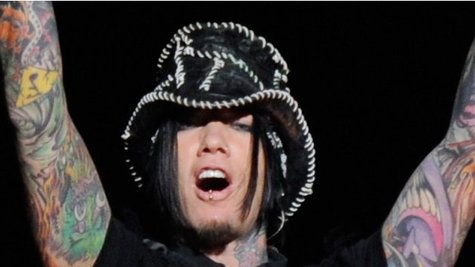 Those who plan on seeing Guns N' Roses during their Las Vegas residency later this month can expect a few surprises. Guitarist DJ Ashba says that the band will be adding new elements to their stage show and mixing up their set lists.
"Our main goal is to make every show unique and really change it up because…a lot of people [will be] flying from all over the world to see maybe one, two, three shows," Ashba tells Rolling Stone . "That's kind of what's been cool about Guns: It's so spontaneous live, we've never followed a set list."
Ashba added that he hopes that the guys will be able to begin working on some new material while they're in Vegas. "[Frontman Axl Rose ] has tons of stuff done [and] recorded that he's played for me and wants my input on," reveals the guitarist. "Axl's put together such a talented group of musicians and there are so many songs that are already worked out. So we've got a good jump on it, for sure."
Guns N' Roses' Vegas residency kicks off on October 31 and runs through November 24 in commemoration of the 25th anniversary of the release of the band's inaugural effort, Appetite for Destruction . In addition to playing tracks from their debut album, Axl and company have said they'll draw their sets from every GN'R album.
Copyright 2012 ABC News Radio