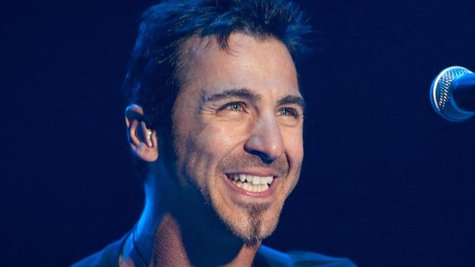 Godsmack frontman Sully Erna has posted a three-minute trailer online that lists all of the goodies that will be included in the box set for his upcoming solo live DVD, Avalon Live .
In addition to the DVD -- which was recorded during Erna's solo concert on December 16, 2011 at The Wilbur Theatre in Boston -- the set will include a limited edition t-shirt, hat, guitar pick, poster, coffee table book, commemorative backstage pass and custom Sully Erna necklace. Plus, each box set you buy will enter you into a "Golden Ticket" contest where you can win an all-expense paid trip with the singer to Las Vegas, New York, Avalon Catalina Island, Napa and Boston. Other prizes include autographed guitars, custom hand drums and handwritten lyrics.
While an official release has not been announced for the box set, it is expected to hit stores in November with only 5,000 copies offered for sale. Visit SullyErnaAvalon.com for more information.
Copyright 2012 ABC News Radio