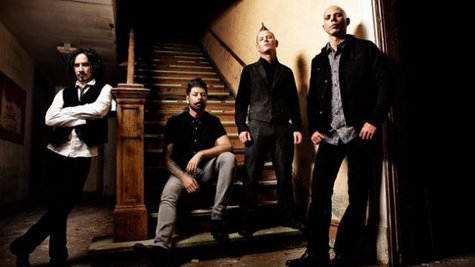 It's official: Cavalera Conspiracy bassist Johny Chow will be hitting the road with Stone Sour on their upcoming tour to support their double album, House of Gold & Bones . Guitarist Josh Rand confirmed the change to their lineup in a post on the band's Facebook page .
"I am pleased to announce that Johny Chow will be playing bass guitar with Stone Sour on the House of Gold and Bones Parts 1 & 2 tour cycle," wrote Rand. "Johny is a fantastic player and a long-time friend of the band. We are all excited to have him be part of what will be our most exciting and ambitious album cycle yet."
Chow will be filling in for Skid Row bassist Rachel Bolan , who played bass on the House of Gold & Bones albums but couldn't tour with Stone Sour due to commitments with his own band.
House of Gold & Bones Part 1 will hit all the usual outlets on October 23. The second installment, House of Gold & Bones Part 2, is expected to be released sometime next year.
Copyright 2012 ABC News Radio