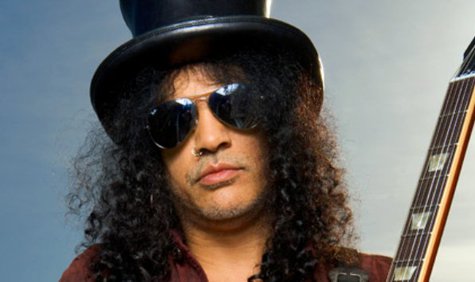 Ex- Guns N' Roses guitarist Slash reports that he's busy working on the score for Nothing to Fear , the first project being produced for his new movie production company, Slasher Films. In a series of posts on Slasher Films' official Facebook page , the rocker reveals that over the last week or so, he's been collaborating on the music with director Anthony Leonardi III and composer Nick O'Toole .
On October 1, Slash wrote that the film's "visual effects are amazing" and that the "[s]core is just beginning to roll. Sounds awesome so far."
The following day, he noted that O'Toole, Leonardi and he "had a creative revelation w/the score last night; it's going to be fantastic."
Then, this past Thursday, he reported he had "recorded some guitar parts for [ Nothing to Fear ]," and that they were "sounding so cool."
Lastly, on Saturday, Slash posted a photo of O'Toole, Leonardi and himself at work in the studio.
Nothing to Fear tells the story of a family dealing with supernatural forces in a Kansas town that, legend has it, is located above one of the seven gateways to Hell. According to the Internet Movie Database , the film, which stars Anne Heche , Clancy Brown and Jennifer Stone , is expected to be released next year.
Copyright 2012 ABC News Radio