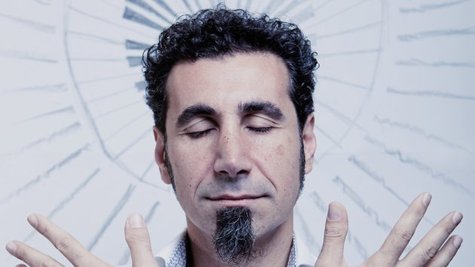 System of a Down frontman Serj Tankian wants you to help fund his new classical music project. The singer has composed a symphony, titled Orca , which he will be performing live with the Das Karussell Orchestra in Austria on October 28. Tankian has recently launched an account on Kickstarter.com , a website on which people can pledge money for creative projects, to raise money to record the upcoming performance.
"While I have rearranged some of my past rock compositions to be performed as orchestral pieces, such as the Elect the Dead Symphony in 2010, Orca is the first 4-act symphony that I have composed, a mix of early 20th century compositional styles combined with the powerful range of film scoring," said Tankian in a statement. "I decided to name my symphony Orca because orcas appear to have no parallel outside humans in terms of their cultural faculties. An orca is really a dolphin with much darker tendencies. I see this dichotomy as a great metaphor for humanity."
The fundraiser for the project will end on October 26, with Tankian hoping to raise $25,000 by then. For a $35 pledge, you'll receive an email thank you from Tankian, a digital and physical copy of the Orca album, and an autographed Orca score sheet. The incentives become greater the more you pledge, right on up to lunch with Tankian, front-row VIP tickets to the concert in Austria, and personal recognition on stage from Tankian at the end of the performance.
Copyright 2012 ABC News Radio