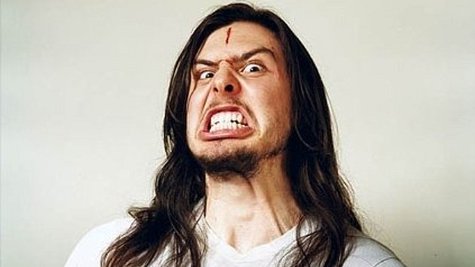 Andrew W.K. is cooking up something shocking for David Blaine . The singer plans to perform a solo on a one million-volt keyboard that will send electrical current into the master magician's body. It's all part of Blaine latest stunt, "Electrified," where he will spend three days perched on top of a 20-foot-high platform surround by Tesla coils -- devices which produce alternating current -- at Hudson River Park's Pier 54 in New York City.
"This is absolutely a once-in-a-lifetime musical experience and probably the most dangerous musical instrument ever created," said Andrew W.K. in a statement . "I'm absolutely electrified and terrified by the opportunity to play a keyboard solo with so much energy, and to use this incredibly powerful device to send a musical surge through David's brain! I just hope he can withstand my high-powered party piano playing!"
Blaine will begin the stunt on Friday, with W.K. performing his one million-volt solo at 7:30 p.m. ET on Sunday. If you can't make it down to see the show in person, you'll be able to see the sparks fly online at YouTube.com .
Copyright 2012 ABC News Radio