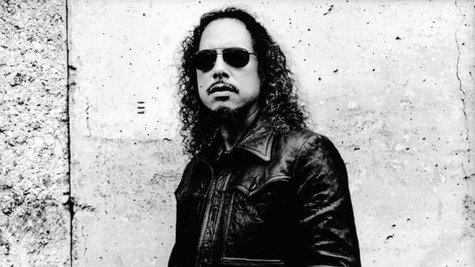 There are more than 300 photos of Kirk Hammett 's accumulation of horror memorabilia in his new book, All This Horror Business , but if that's not enough for you, there's some actual video footage of the creepy collection available online.
Wired.com has done a three-minute piece shot live in the home of the Metallica guitarist, and it's got some great shots of the crazy stuff in Hammett's home, including large monster figures, masks and vintage video clips.
There are also some candid moments with Kirk, who says that his fascination with horror movies started because he felt like "an outcast" because he was so "nerdy," and he identified with the horror characters who felt the same way.
All This Horror Business hit bookstores earlier this week.
Copyright 2012 ABC News Radio