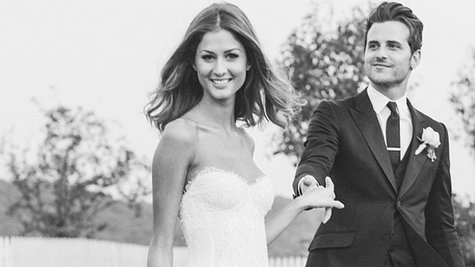 Kings of Leon bassist Jared Followill is a married man now. He tied the knot with his fiancée, Martha Patterson , Saturday.
Followill, 25, and Patterson, 21, became romantically involved in January and got engaged in April.
Before the ceremony, Followill tweeted , "Today, I get married. It's the biggest step I've ever taken. I've dreamed about this day since I was a little girl." He later tweeted a post-ceremony photo of him and the bride.
Patterson tweeted , "Marrying my best friend today. I'm the luckiest girl in the world."
The ceremony took place outdoors in Charlotte, Tennessee, according to People magazine.
The other members of Kings of Leon are also married.
Copyright 2012 ABC News Radio