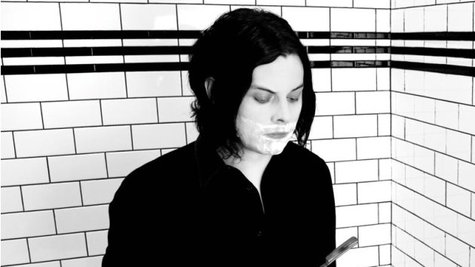 More than a few Jack White fans were left disappointed Saturday night after he apparently cut short his concert at Radio City Music Hall in New York City.
The New York Observer reports White abruptly left the stage after about 45 minutes, without explanation. Twenty or so minutes later, the crowd was told the concert was done.
It's not exactly clear why White made a quick exit. One Radio City Music Hall security member tells the Observer , "He wasn't happy with the sound."
There are also rumors that White thought the crowd wasn't loud enough, reportedly remarking on stage, "Jesus Christ, is this an NPR convention?" He also is said to have had a heated exchange with an audience member, and was upset that scalpers got their hands on tickets to his show.
Whatever the reason, some of the concertgoers were angry with White. According to The Observer , more than 100 people made their way to the backstage exit and booed. Some of them also banged on parked cars and made profane comments directed at White.
White was scheduled to perform again at Radio City Music Hall on Sunday night.
Copyright 2012 ABC News Radio